My blog will be an interesting site for you to keep track of all of my latest projects and hand painted silk art designs.
Currently I am creating a colour palette to make it easy for my customers to choose from a range of lovely choices they can have in their bespoke hand painted silk items.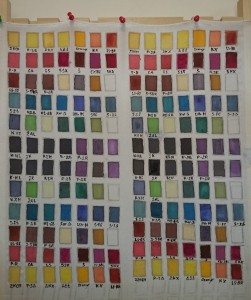 The website will shortly have a bespoke order form so you can email me with your complete requirements for any garment, be it a scarf, tie, table cloth or any item you wish.