One of the most exciting things about knowing a commercial photographer in Wiltshire;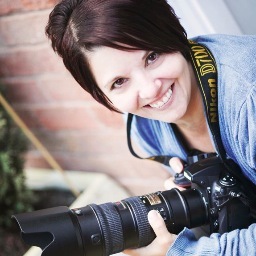 Let me introduce you to Barbara, a wonderfully talented  Wiltshire-based professional photographer, a lovely lady who has created a portfolio of photographs showcasing and explaining my work in a step by step process. Now, let me introduce myself to you..
I was inspired by oriental silk painters. My teacher Ele Tamasauskiene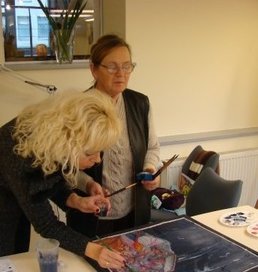 fuelled my passion for this medium and loaned me a beautiful book, that to this day, still inspires my art and paintings.
I turned my passion into a beautiful business; creating bespoke, hand painted silk scarves. I  have since gone on to create bolero style wraps and tunics, tops, pictures, hanging wall scrolls, ties and curtains.
Barbara visited me at my place of work, documenting the individual steps of a silk design. I showed her what inspired me, how I am influenced by nature and how I turn this inspiration into pieces of art that can be worn.
There is a whole set of skills and techniques required to prepare the silk ready to be painted. First of all I stretch the material into a frame that holds it rigid, this is accomplished with special pin grips called frame pins or with delicate hooks that hold it in place but does not cause any damage to the final piece.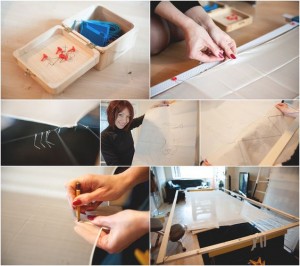 Once the silk is secured, I can begin the design; I start with a delicate outline in pencil, occasionally a piece is so detailed, or if it is going on to a big piece of silk, it needs to be drawn on to a paper template that I then trace over; other times I draw freehand. My pencil marks are confident and sure- showing my innate skill for art; Barbara said that it was a real pleasure to witness. 
There are many styles to use within silk painting. When defining an edge for a design I use water based gutta, when dried it creates a barrier to stop the inks from bleeding into each other.
An alternative method to add  definition includes using a clear barrier, that once complete allows the original colour of the silk to come through, unlike water colour painters using masking fluid.
For Barbara one of the beautiful things to know about me is that I, like a traditional artist, mix my own colours from raw minerals. They come in powered form and are mixed with hot water; the intensity of the colour can be intensified or diluted with the amount of water used.
The time I spent with Barbara today makes me feel like we only scratched the surface of the possibilities of my skills. 
Each scarf takes on average 30 hours to make, some of the more detailed/larger pieces can take closer to 60 hours – it is a true labour of love and you know that I put my heart and soul into my work. 
I was very excited to be photographed and share with Barbara the different levels of my work; from the very basic, to the intermediate, to the fully detailed and intricate work that can go into one of my most requested designs. I look forward to sharing this journey with her throughout the year.
Price is obviously dependant on design; with each scarf being hand crafted it comes down to the design, as well as the amount of detail and therefore time it takes to create. If you wish to find out more, including costs, please contact me directly through my website Designer Silks By Diana 
Please be inspired by this photo story, and check out my website to see more of my designs and commissions.  
You can also find me on Facebook, Twitter and Instagram. If you want to see what inspires me then follow me on Pinterest.