The Wedding Silks Collection
Designer Silks by Diana
Everyone wants their special day to be memorable, romantic and opulent. It's the one time in your life when you can truly indulge in life's luxuries to ensure your wedding day is just how you'd like it to be and you make memories to treasure for the rest of your life.
Here comes the Bride
From silk scarves to hand painted shoes, garlands for hair and whole gowns, we are able to create the perfect look for you and your bridesmaids.
For the groom
Silk handkerchiefs and ties are a perfect way to complement the bride and bridesmaids' colour theme.
A venue decorated exactly to your tastes
We have a range of designer silks and accessories to enhance your wedding venue, from table runners to place mats and table decorations.
We can create stunning table decorations, like these beautiful orchids and run a colour theme throughout the venue.
We can create stunning hair and bridal accessories as well as table decorations like these beautiful roses, hand made with care and dedication by Diana. Feel free to let your imagination run wild; whatever accessories, gifts or attire you dream of, we'd be delighted to produce for you.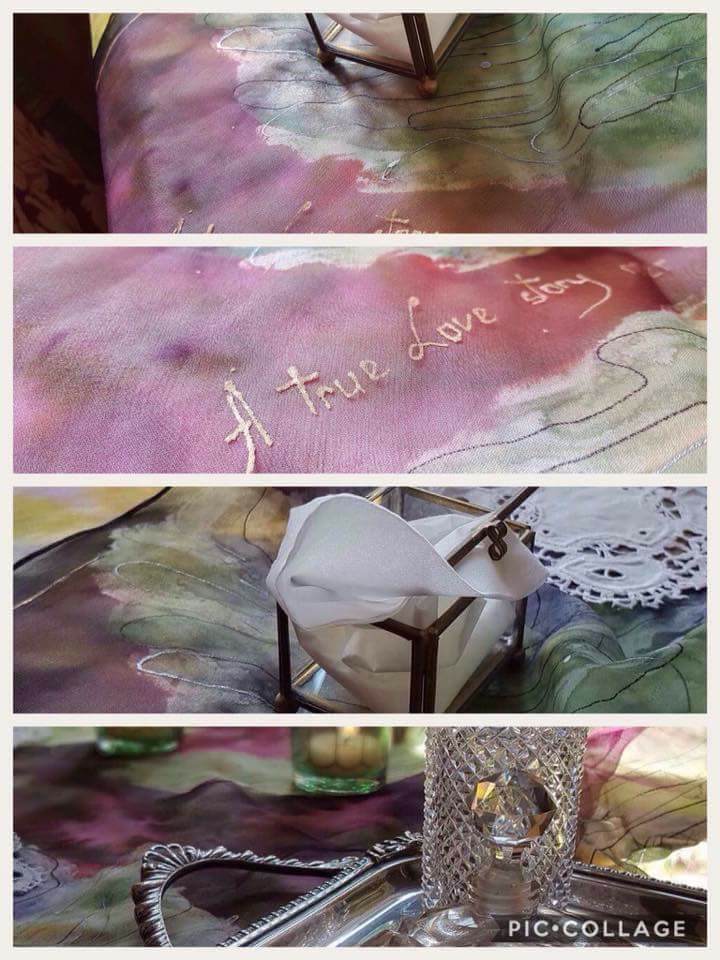 From Boudoir dressing tables to the registry signing table.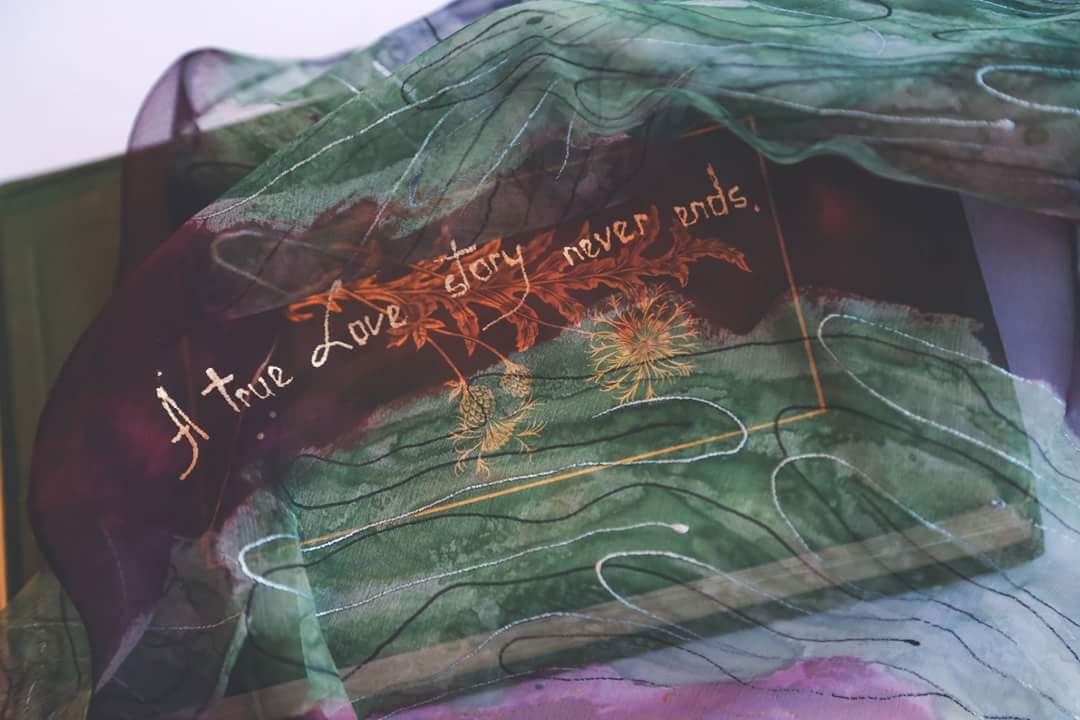 Mother of the Bride and Groom
This is a very special day for Mum and all close family members. Choose from a selection of hat decorations, silk shawls and clothing accessories to add a personal touch that will last a lifetime. We can colour match with accessories for the Father of the Bride and Groom too.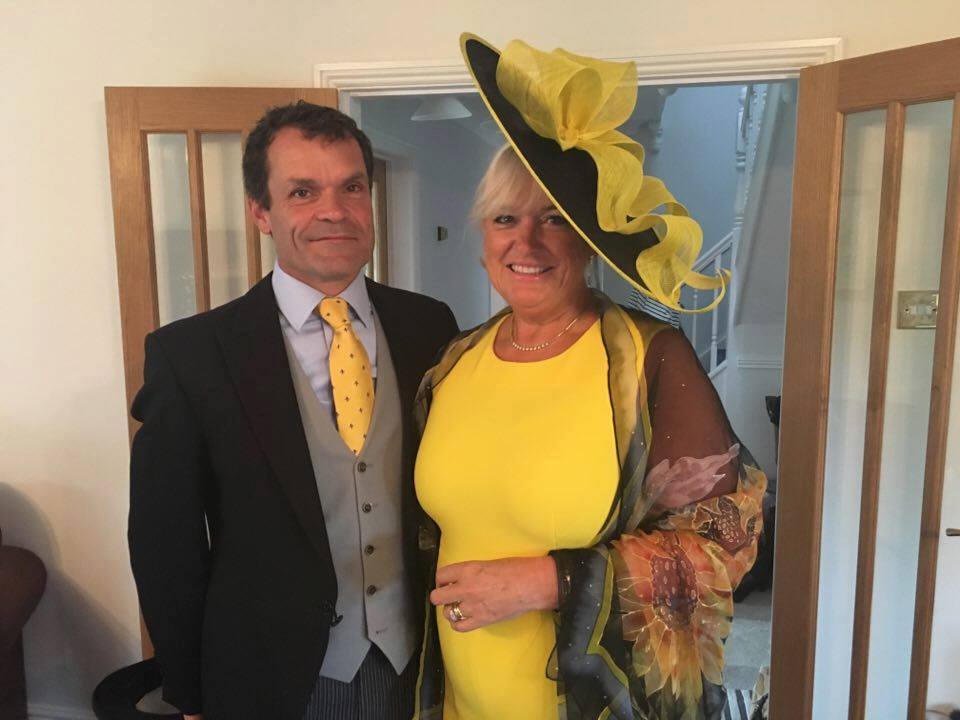 Each item we make is of course unique, and exactly as our wedding couples wish. We consult with you to find out more about you and the type of wedding you are planning and the venue, so that we can match our garments and accessories just right.
If you would like to find out more, please contact This email address is being protected from spambots. You need JavaScript enabled to view it. for a no obligation chat about your exciting wedding plans.